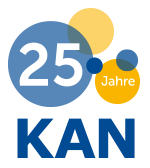 New standardization products
Besides traditional standards, new standardization products are increasingly emerging which can be grouped under the heading of "specifications". These documents include CEN Workshop Agreements (CWAs) and Publicly Available Specifications (PAS). Although they are drafted under the auspices of standards organizations, they differ from traditional standards in that they do not reflect a consensus between all stakeholders. Originally, these specifications were intended for fast-moving sectors such as that of information technology, since they can be produced within a short space of time.
Increasingly, specifications are also being used to address health and safety topics. As a result, they become a subject of attention for occupational safety and health. KAN, the Commission for Occupational Health and Safety and Standardization, rejects the use of CWAs and PAS for regulation of these aspects, since such specifications present various problems in their production and use. In order for the German OSH lobby to carry its position through, at European and international as well as national level, KAN published a position paper on the subject.