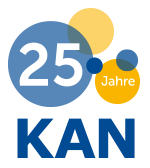 OH&S management systems
Various management systems have been introduced in recent years in Germany and elsewhere. Systems have been standardized and have thus become certifiable. Well-known examples include the ISO 9000 series of standards for quality assurance and ISO 14000 for environmental management systems. In a recent development, standardization is also beginning to address other subjects, such as "Social responsibility" (ISO 26000), which have not normally been standardized in the past. ISO 26000, which is not intended to be used for certification purposes, is not meant to be considered a management system standard but it is based on such standards nonetheless. There are also efforts to incorporate topics such as sustainability or health management in standards or other standardization products. It is thus to be feared that businesses will soon be hit by a new wave of certification in much the same way as happened when ISO 9000 was introduced. It is also anticipated that there will again be efforts to press ahead with the standardization of OH&S management systems.
It makes very good sense - and not only for persons responsible for occupational health and safety in a company - to integrate occupational safety and health protection into as many company activities as possible. However, in line with the German Consensus Statement, the main parties involved in occupational safety and health protection wish the application of such management systems to be voluntary (i.e. no compulsory certification) and demand scope for each individual company situation, according to company size, hazard potential, etc.
Rather than occupational safety and health protection being implemented in isolation from other company activities, an integral approach is preferable in which system overlaps are exploited, for example during definition of company policy, staff training, documentation and auditing.
Quality assurance
The developments which led to the ISO 9000 series were driven in part by large enterprises whose intention in introducing these systems was to optimize internal procedures, but who were also hoping for a certain positive publicity effect. These systems were also increasingly introduced in small and medium-sized enterprises, not least as a result of their business relations with large industrial corporations. The underlying concept is that the quality of the end product can be guaranteed only if efforts are made at every product phase, i.e. with the inclusion of suppliers and service providers. Although designed as an instrument for voluntary application, many companies consider themselves to be under a certain obligation to introduce ISO 9000/14000, perceiving themselves to be at a competitive disadvantage if they do not introduce these systems.