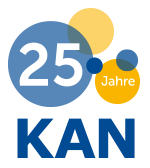 The European Machinery Directive 2006/42/EC requires manufacturers of machinery to reduce to a minimum any inconvenience, fatigue or physical and mental stress on the part of the operating personnel. At the same time, the Ordinance on Industrial Safety and Health obligates employers to ensure that the work equipment they provide to their employees fulfils ergonomics principles and to take serviceability and ergonomic design into account right from the risk assessment stage.
The question of why the ergonomics of machinery is still not a priority for customers and designers (and hence also for the bodies responsible for drafting the standards) is adressed in the article "Ergonomics in machinery: problems and potential solutions", published in Technische Sicherheit vol. 7 (2017) n. 10 - October, p. 12-14 (www.technischesicherheit.de, Copyright Springer-VDI-Verlag GmbH & Co. KG, Düsseldorf).
Machinery ergonomics
Biomechanical stress limits
An IFA/DGUV research project determined the force limits that must not be exceeded by robots in the event of contact with persons sharing their environment. One purpose of these limits is for safety requirements for assessment of the collision risk to be added to the harmonized standards governing robots.
In this context, KAN has commissioned a study from the Fraunhofer Institute for Factory Operation and Automation (IFF Magdeburg) describing existing principles for mechanical risk assessment for implementation of the Machinery Directive, and the need for further principles.
The result shows how little research has been conducted into usable limit values in this area. A further outcome of the study was a classification superior to any of the existing classifications for description of the injury patterns for OSH purposes.
KAN Study 06/2014 Biomechanial thresholds - A study to support standardization work on colloborative robots ("cobots")
ErgoMach
ErgoMach (Ergonomics and construction, ordering and using of Machinery) is a European working group comprising KAN, the DIN Ergonomics standards committee, the European Trade Union Institute (ETUI), ergonomics experts, and the chairs of the respective CEN and ISO committees responsible for the principles of machine safety and ergonomics. Its mission is for greater consideration to be afforded to ergonomics during the design of machinery.
Much suggests that a communication deficit exists between ergonomics experts and the designers and manufacturers of machinery, whose orientation is more practical in nature. This deficit leads to ergonomic findings often being ignored during the design of machinery. It also affects standards, the most important tool in the design of machinery. Although standards governing the ergonomic aspects of machinery design exist, design engineers have difficulty in understanding them properly and implementing them.
For these reasons, ErgoMach has set itself the goal of improving communication between all parties involved. To this end, researchers in the field of ergonomics, machinery manufacturers, machinery purchasers, employers, machinery operators (including persos with special needs), public authorities, OSH experts, members of employee representative councils and occupational physicians – each with their particular backgrounds, resources and motivation – must be brought together. This is precisely the purpose of the www.ergomach.wordpress.com/ portal.
Examples of good practice for ergonomically designed machines
What characterizes an ergonomically designed machine? What aspects must be considered during design? Where can I find relevant information?
A catalogue of good-practice examples of ergonomically designed machines is intended to assist in raising awareness of ergonomic parameters during the design of machinery and to indicate sources of more detailed information in standards.
Ergonomic machine design, checklist and evaluation sheet
In order to assess the ergonomic design of metalworking machines, the Woodworking and metalworking expert committee of the DGUV has developed DGUV information 209-068 "Ergonomic machine design, checklist and evaluation sheet". Containing a wealth of normative requirements, recommendations and explanations and reflecting the state of the art, the checklist serves as a tool during the design of new machinery and machine modifications. It is also a practical aid to users for the acceptance of machinery or machine modifications and for the risk assessment of existing machines. In addition, it can be helpful for determining the necessary protective measures to ensure the provision of safe and ergonomic work equipment as required by the Ordinance on Industrial Safety and Health, in particular articles 3 and 4.
The checklist is supplemented by a second DGUV information 209-069, "Ergonomic machine design, information on the checklist", which explains and illustrates the various ergonomic requirements for machine design.