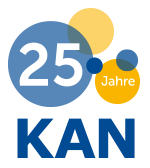 Safety of construction machinery
Visibility for operators of earthmoving machinery
Severe earthmoving machinery accidents in which inadequate visibility plays a role are a common occurrence on construction sites. In recent years, the quality of the relevant standards has been questioned at the European level. The European Commission concluded that earthmoving machinery manufactured in accordance with the standards did not provide adequate visibility for the operator or comply with the relevant requirements of the Machinery Directive. A warning was added to standard EN 474-1, resulting in a cessation of the presumption of conformity with regard to the visibility requirements (see the EU Official Journal of 8 January 2015). Consequently, manufacturers now have to furnish more detailed evidence of conformity with the Directive – fulfilment of the standard's requirements concerning visibility is no longer sufficient. Users of earthmoving machinery should take these findings into account in their risk assessments for earthmoving machinery (see also the information provided by the DGUV sub-committee for the civil and underground engineering industry (in German)).
If there is no direct visibility, CCTV systems usually provide a better view of the machinery's surroundings than mirrors. Technically mature CCTV cameras are available and should be the preferred solution. This state-of-the-art technology must also be reflected in the requirements of the standards. The standards organisations have decided to revise the relevant standards ahead of schedule, using suggestions put forward by the European market surveillance authorities. In particular, ISO 5006, which is used for measuring, is to have requirements added to improve visibility.
Further information:
KANBrief 4/14 "Earthmoving machinery: better visibility in sight"
Comments by the DGUV sub-committee for the civil and underground engineering industry concerning the VDMA position on the field of vision of earthmoving machinery operators