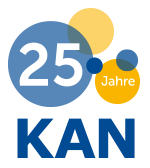 General product safety
The General Product Safety Directive, 2001/95/EC, came into force on 15 January 2002 and had to be transposed by the Member States into national law by 15 January 2004. In Germany, the General Product Safety Directive is transposed into national law by the "Product Safety Act" (or by its German abbreviation, ProdSG). Even consumer products that are not subject to specific directives benefit from the presumption of conformity if they are designed in accordance with harmonized European standards. Presumption of conformity means that a product designed in accordance with harmonized European standards complies with the requirements of the General Product Safety Directive. The same is true of "migration products", i.e. consumer products that are also used at the workplace or technical work equipment that is, for example, sold or hired out to consumers by DIY stores.
Germany has set up a committee, the Committee for Product Safety (AfPS), on the basis of Section 33(1) of the ProdSG. The committee's tasks are to
advise the federal government on issues concerning product safety,
identify standards and other technical specifications applicable to products for which no harmonised standard exists,
identify technical specifications which must be applied during awarding of the GS mark and to
give recommendations as to which products are eligible for the GS mark
The committee is composed of experts from market surveillance authorities, conformity assessment bodies, the institutions for statutory accident insurance, DIN, the Commission for Occupational Health and Safety and Standardization, employer associations, trade unions and stakeholder associations, particularly manufacturers', dealers' and consumers' associations.