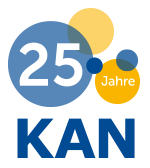 KANBrief 3/18
Ambulances: safety takes priority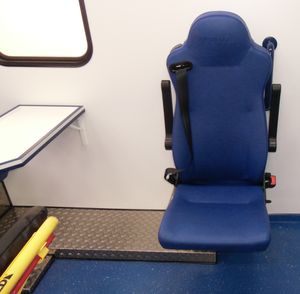 EN 1789 serves as the basis for the design, manufacture, testing and equipping of ambulances in Europe. As a framework standard, it makes reference to further standards that are required for its application1. A party wishing to manufacture, license and operate an ambulance is obliged to observe EN 1789, Medical vehicles and their equipment – Road ambulances, which is currently undergoing revision and adaptation.
With the amendment of the EU Framework Directive 2007/46/EC2(http://data.europa.eu/eli/dir/2007/46/oj) by EU Regulations 214/20143(http://data.europa.eu/eli/reg/2014/214/oj) and 678/20114 (http://data.europa.eu/eli/reg/2011/678/oj), EN 1789 has acquired binding effect in Europe for the road licensing of ambulances. In Germany, the operation of ambulances also requires approval by the regional supervisory authority responsible for ambulance services. The 16 regional ambulance service acts and their ancillary clauses form the statutory basis. Many of these acts explicitly state EN 1789 as the basis for licensing of the vehicles and their equipment, or refer to it indirectly by requiring vehicles and equipment to comply with generally accepted good practice. In their statutory provisions, the regional authorities place their confidence in standardization giving reliable and full consideration to generally accepted good practice, in line with its mandate.
Conformity assessment – or not?
In Germany, ambulances are still approved individually for road use, even though many vehicles are manufactured in series production and should therefore fall within the responsibility of the Federal Motor Transport Authority (KBA). The licensing authorities of the German regional governments no longer inspect the vehicles themselves, but license them based upon inspections conducted by third-party technical services. These services conduct inspections in accordance with the mandate received from the conversion company. This mandate may be limited in its scope. Errors may therefore easily find their way into the final result: for example, vehicle seats for use during travel but installed perpendicular to the direction of travel may be approved, despite this being permitted neither by EN 1789, nor by the road licensing regulations for this class of vehicle. At the end of the chain is the operator, who often relies upon the certificate of conformity5 and uses it for risk assessment of the work equipment (to be performed prior to purchase) and for the annual workplace safety inspection6.
A good standard: the first step
Following the revision currently being launched, EN 1789 must serve as a reliable interface between conversion companies, operators and the concerns of occupational safety and health. For this purpose, it must take account of all essential developments in the ambulance services, but must not contravene existing OSH regulations and findings. Adaptations to the state of the art are necessary in particular with regard to the following aspects:
Avoidance of corners and edges presenting a collision risk within the vehicle, and risks of tripping inside and outside the vehicle

Ergonomic placement of the work equipment and materials such that they can be reached from the seats, in order to avoid the ambulance personnel standing unrestrained during travel

Adaptation of vehicle design and equipment in order to prevent lifting, carrying, pulling and pushing of patients and equipment from causing excessive physical stress

Facilitation of better communication between the driver's cab and the patient compartment

Adaptation of restraining systems and fixing arrangements to the state of the art and the actual stresses arising in use (stretcher platform, incubator, etc.)

Exclusion of stretcher chairs, rescue chairs, etc. from use as normal vehicle seats, and an adequate number of M1 vehicle seats7 (www.unece.org/?id=39139) in the patient compartment

Explicit requirements for air conditioning, engine-independent vehicle heaters and filter systems, in order to avoid exposure to infection risks

Correction of impermissible information and constraints, for example concerning personal protective equipment, since the provisions of state legislation apply in this area

Exclusion of base vehicles designated by their manufacturers as unsuitable for conversion to ambulances
With regard to these and further aspects, an acceptable compromise must be reached in the forthcoming discussion between the requirements for personnel safety and the available options for vehicle design.
Christian Kühn
Assessor/consultant expert for special purpose ambulance service vehicles
info@kuehnconsulting.de
1 For example: EN 1865-1 to 5, Patient handling equipment used in road ambulances, or EN 13976-1 and 2, Rescue systems – Transportation of incubators
2 EU Framework Directive 2007/46/EC, approval of motor vehicles and their trailers, and of systems, components and separate technical units intended for such vehicles
3 EU Regulation 214/2014, Annex XI, Additional requirements for ambulances: The patient compartment of ambulances shall comply with the requirements of EN 1789:2007 (…). Proof of compliance shall be provided with a test report of a technical Service.
4 EU Regulation 678/2011, Annex II. Part A, Section 5.3., Ambulance: The patient compartment shall comply with the technical requirements of Standard EN 1789: 2007 (…).
5 See also Sections 3, 5, 6 of the German Ordinance on industrial safety and health (BetrSichV)
6 See also Section 57 of DGUV Regulation 70
7 ECE Regulations 14 (Safety-belt anchorages), 16 (Safety-belts), 17 (Strength of seats and their anchorages)