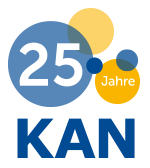 KANBrief 4/18
DIN and international partnerships: the example of ­Japan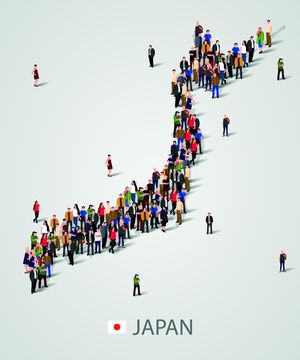 DIN conducts activities in partnership with numerous standards organizations throughout the world. Close networking at European and international level is an important means of focussing experience and expertise and defending interests more effectively on global markets.
Globalization and digitalization are bringing about far-reaching changes in all areas of life. These topics affect all of us. Standardization must therefore continue to evolve and address the challenges facing it prospectively. The issues that we at DIN face in this context are: What new forward-thinking topics should we address in standardization activity? In what formats and constellations do we wish to work in future at national, European and international level?
DIN's work has a fundamentally European and international orientation. Around 90% of all work items originate at European or international level, and the European Single Market is substantially reinforced by standardization. Consistent European standards and specifications play an important role in assuring the safety of employees and consumers and are essential to the functioning of the Single Market.
Global commerce
International standards are an important instrument for industry and commerce by which global trade is promoted and facilitated. An essential goal of all of DIN's activities is to contribute to eliminating technical barriers to trade. This objective has also been formulated as a mission of the German Standardization Strategy: "Standardization helps business and society to strengthen, develop and open up regional and global markets."
Standards and specifications that are harmonized and recognized worldwide are particularly important for an export-oriented economy such as Germany's. In the interests of the German economy, DIN therefore maintains good relations and close cooperation with numerous standards organizations throughout the world, for example in the USA and China. The German Federal Ministry of Economic Affairs and Energy (BMWi) also actively supports bilateral standardization activity with strategically important partner countries, in order to secure export markets for the German economy.
Cooperation with Japan
The close and cordial relations between DIN and the Japan Standards Association (JSA) have recently been revitalized with several new points of contact. A visit to DIN in November 2017 by a delegation of six, comprising representatives of JSA and the Japanese Ministry of Economy, Trade and Industry (METI), soon revealed nume­rous similarities in working processes and approaches between the two sides. This resulted in DIN, DKE (German Commission for Electrical, Electronic and Information Technologies of DIN and VDE) and JSA signing a cooperation agreement in Berlin in June 2018. Within the international standardization activities of ISO and IEC, the three organizations plan to cooperate more closely on selected topics and to support each other in new standards projects. Closer networking presents a wide range of opportunities to pool knowledge, learn from each other, and benefit from new perspectives.
The areas of services (Service Excellence) and demographic change in our societies (Active Assisted Living/Ageing Societies) are currently of particular interest in German-Japanese cooperation. The ageing and declining populations in Japan and Germany present the two countries with similar challenges. This development has far-reaching consequences, for the economies of the two countries as well as for society.
In addition, the Japanese are planning to adopt DIN SPEC (PASs) and to work with DIN on joint specifications. These are consortial standards developed by small working groups within just a few months. They do not require a consensus and are particularly suitable for use in areas characterized by innovation.
German-Japanese cooperation is very important for standardization, since Japan is Germany's largest commercial and trading partner in Asia after China.
Maria Albert
maria.albert@din.de