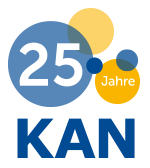 Standardization relating to rail transport
There is still a lot to be done when it comes to European standardization of rail transport. As a study commissioned by KAN revealed, an extensive, complex body of rules exists for railways, in which standards currently play a minor role compared to the rules and regulations of the International Union of Railways (UIC). Both the UIC and the European standards committees dealing with rail transport, CEN/TC 256 and CENELEC/TC 9X, give very different levels of consideration to OH&S aspects.
The study provides a detailed overview of the numerous tasks ahead. A central point made in the study – and one that is largely new in this field – is that OH&S should be made an integral part of railway engineering right from the outset, particularly where various modes of transport or transport systems operate in concert. But even just simplifying the existing complex rules – by doing away with duplicate regulations and transposing the content of UIC leaflets into European standards – would be enough to bring about a fundamental improvement.