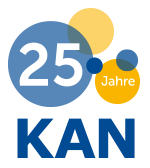 Measurement requirements and measurement uncertainty in product standards
For a very significant number of measurement requirements which are considered non-trivial, the measurement methods stated in machinery and PPE standards may be unsuitable, or the standards may lack a measurement method or a reference to such a method altogether. This shows among other things that the treatment of the measurement uncertainty in standards cannot be limited to the strict technical meaning of the term; instead, where non-trivial measurement tasks are concerned, the measurement uncertainty frequently becomes an issue when a description of the measurement method is incomplete or not provided at all.
In KAN's view, this issue must be addressed in greater measure, since under these circumstances, decisions taken on the basis of measurements may be incorrect. In the sphere of occupational safety and health and product safety, unsafe products could for example be declared good as a result, possibly leading to hazards. Equally, the sale and use of safe products may be prohibited, leading to litigation.
KAN therefore formulated explicit comments on individual standards, and also drew up a clear guidance which assists standards committees in formulating measurement requirements in the most succinct and user-friendly way possible, yet at the same time in the necessary detail.
Assistance in the formulation of test requirements involving measurements
KAN Report 09/2010 Measurement requirements in product standards