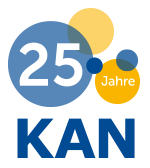 NoRA: searching for standards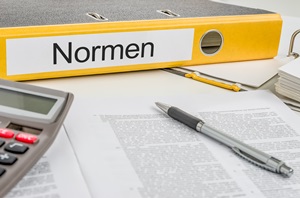 Searching for specific standards relating to occupational health and safety is hard work because there are so many standards and no way of searching by OH&S aspects. NoRA helps to solve this problem by providing an easy-to-handle way of selecting the documents required. NoRA has been developed jointly by KAN and DIN Software, and is available to users in English and German. The database contains information on some 13,500 standards. The special ErgoNoRA search tool locates standards in the area of ergonomics search tool locates standards in the area of ergonomics.
"NoRA" is a German acronym for Normen-Recherche Arbeitsschutz and is a comprehensive search tool for OSH-relevant standards. The cornerstone of the NoRA system is a database which was generated by selecting German, European and international standards concerning OSH from the DITR database and is updated every month by adding and indexing new standards. The standards are classified according to application areas and hazard category and are complemented by a comprehensive list of search terms related to OSH. This means that, besides the usual search fields such as document number, date of publication and title, NoRA users can base their search on other additional categories.
With this system, keywords are simply selected from existing index lists for each search field. By combining keywords from the fields of "Application areas" and "Hazards", the user can narrow the search down to more specific OSH-related points.
NoRA displays the search results in the form of a list of standards titles. The user can click on the relevant standard to view a summary and thus determine whether the standards selected by the system meet his or her needs Additional detailed information on the standard can be displayed in another box.
Anyone is able to use NoRA free of charge. This ensures that SMEs which do not have access to PERINORM will also have an easy way of searching for the OSH standards relevant to them. Users are able to order the full-text versions of the standards for a fee of course, on-line through NoRA.
---
Using NoRA to find standards
The basic search facility can be found at http://nora.kan-praxis.de/en (top right of the page). Simply enter your search term there directly.
Incidentally: searches from www.kan.de, i.e. in the search window in the top right-hand corner of the page you are currently viewing, also search the NoRA database.
An advanced search function is available under "Search form" in the navigation bar. This function presents a number of different fields for searches and enables you to combine your search terms in different ways.
A further way of searching is by means of index searches. This function is found on the right-hand side of the NoRA home page. The index search function lists areas of application, hazards and descriptors geared to occupational safety and health that assist you in searching for the desired standards.
Are you unable to find a standard in NoRA?
Do you have questions concerning NoRA?

If so, contact us at: vonrymonlipinski@kan.de