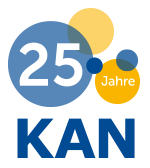 KAN-Praxis machinery: finding ergonomic solutions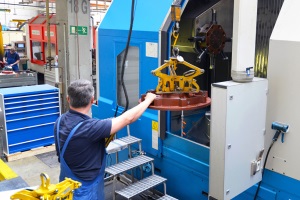 How can designers of machinery be encouraged to apply ergonomic findings, and how can standards be used for this purpose? How can purchasers be persuaded to order a machine that is better adapted to the needs of its users? KAN relies for this purpose upon examples of good practice, some of which are identified in a study it has commissioned.
Following a pilot study, KAN commissioned a comprehensive study in 2012 from the Institute of Ergonomics of Darmstadt University of Technology (IAD). The selected topics were in-plant transport equipment and machine tools. The Internet portal developed during the study presents design examples of machines or machine components that are particularly effective in meeting ergonomic criteria. The examples describe innovative solutions for reducing hazards arising from inadequate observance of these criteria.
The portal currently has two main menus. The first of these is divided according to forms of stress (physical, mental and environmental), and presents good solutions for detailed aspects on machines. The second, "Machinery", comprises the main categories of "Machine tools" and "In-plant transport equipment", and corresponding sub-categories. Machine developers and purchasing officers can search here directly according to the type of machine. "Further information" provides a link to the ErgoNoRA standards search tool and a list of terms for searches for the relevant standards.