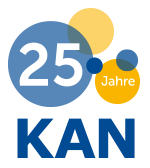 Guide: applying anthropometric data
The "Guide: applying anthropometric data" resource is based upon a KAN Study of the subject. It is intended in particular for designers and members of standards committees and supports them in selecting these data and applying them properly. Find answers to your questions concerning anthropometric data during design tasks or work on standards committees.
Where can I obtain anthropometric data?
What conclusions can I draw from collections of anthropometric data?
How are anthropometric data compiled?
What are percentiles?
What must I consider when combining anthropometric data?
What must I consider when using anthropometric data from more than one country?
What influence does the age of the data have?
What aspects need to be considered during application of data for men and women?
What other factors, such as clothing, have an influence upon application of the data in practice?
The answers to these questions can be found at http://koerpermass.kan-praxis.de. Use the flow chart or the main menu to access the topic where we can support you.