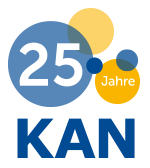 KAN turns 25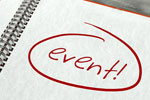 We would like to use this event as an opportunity to join with you, decision-makers, policymakers and other interested guests, in discussing the future of standardization and regulation of relevance to occupational safety and health.
Please note the date and venue in your diaries: Wednesday, 4 December 2019, 10 am – 3 pm at the premises of Deutsche Gesetzliche Unfallversicherung e.V. (DGUV), Glinkastraße 40, 10117 Berlin, Germany.
You will receive more information on the programme of the event, at which simultaneous German/English interpreting will be provided, in good time. We look forward to seeing you in Berlin next year!